RacksDB
YAML-based Database for Datacenter Infrastructures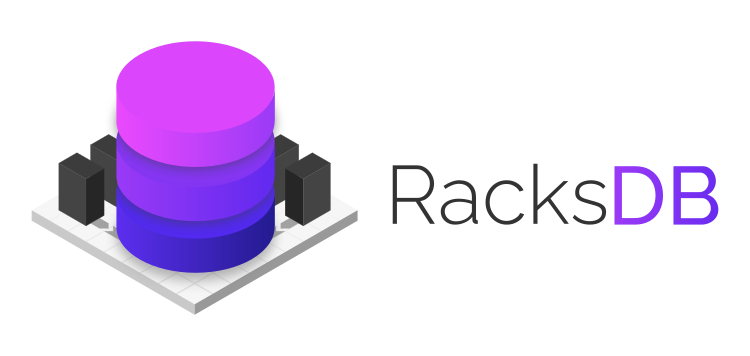 Project Details
Last Release :

0.1.0~beta

Release Date :

2022-11-28

Technologies :

Python, YAML

License :

GNU GPL v3 (or later)
Overview
RacksDB is an open source solution to modelize your datacenters infrastructures. It provides a simple database schema to store information about the equipments in your datacenters, with tools and library to request this database. This database can be used as reference source for many purposes in IT management.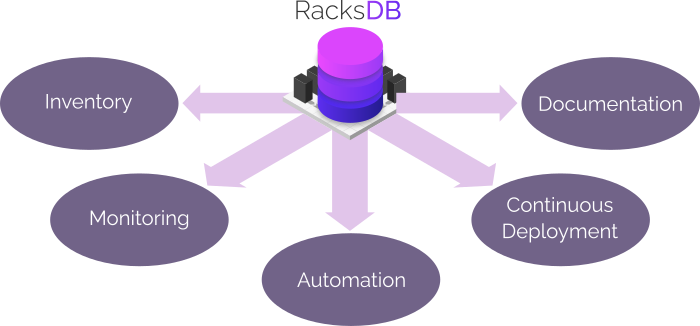 Inventory: Get permanent reference list of equipments charactistics and enable conformity testing.
Automation: Adopt Infrastructure-as-Code by coupling generic configuration management logic with infrastructures model.
Continuous deployment: Define advanced deployment rules based on nodes characteristics declared in RacksDB.
Monitoring: Synchronize monitoring services with equipments database and define dynamic dashboard.
Documentation: Get updated architecture diagrams and define generic adaptative procedures.
Generally speaking, RacksDB is a specialized CMDB1 dedicated to [DCIM](Data Center-Infrastructure Management)2.
Characteristics
The main characteristics of RacksDB are the following:
YAML based. The data are stored in plain files using human-readable YAML format, easily managed with Git.
Simple and pragmatic. The database schema is intuitive and practical, infrastructures can be described in few minutes.
Tag-based. Easy filtering of data and equipments based on associated tags.
Decentralized architecture. RacksDB can be deployed without central server, just by replicating few plain YAML files.
Extensibility. In addition to RacksDB simple format, custom schema extensions can be defined to store specific data.
Interfaces
Once the database is defined, data can be searched and extracted using the racksdb CLI. For full integration with your software, the Python library API can also be used to stay continuously synchronized with database content.
Diagrams
RacksDB can be used to generate diagrams of your datacenter rooms and the racks with all their equipments.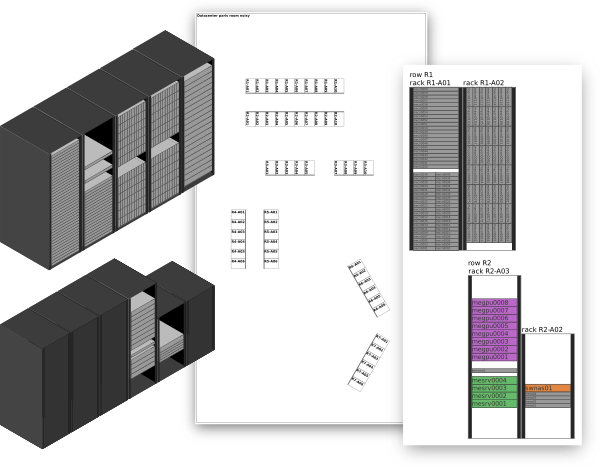 For more details, read the full description of RacksDB!
Ready to try? Follow the quickstart guide!
Commercial Support
Rackslab offers commercial support and professionnal services for RacksDB (eg. training, features development, etc). Please contact us for more details.
Useful links